In my new favorite cartoon, Ernie and Bert from Sesame Street stand side-by-side and announce (via a caption over their heads):
" The years 2020 and 2021 are brought to you by the letters W-T-F."
I concur. In years where up is down, wrong is right, and you're bombarded with vax vs anti-vax, you have to question W-T-F?
Which brings me to all things haunted. Given what we have all been through, why not embrace the presence of ghosts all around us? I personally find the subject very comforting. A little reassurance in this chaotic world that the past has not disappeared or been erased or obliterated. History is our story, the good and the bad. It tells us where we come from, how we got here, and hopefully, gives a glimpse into how we might make a kinder world.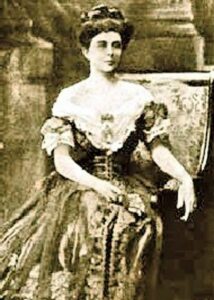 Josie Arlington, the Bourbon Street Madam, whose ghost now roams Metairie Cemetery in New Orleans seeks out former gentlemen callers buried nearby. She was once a young girl whose aspirations probably did not include running a bordello, yet as a ghost she has found a way to find solace. -The Haunting of Louisiana


Hannah Rebecca Crowell could never imagine that one day she would be appearing in ghostly form as a hologram at the Sandwich Glass Museum. Living in the mid-1800s, she would never even have known about holograms. This young widow stayed true to the promise engraved on her wedding band "I will never marry again," remaining loyal to her first love for the next 88 years of her life. Luckily, her touching tale has been preserved. -The Haunting of Cape Cod and the Islands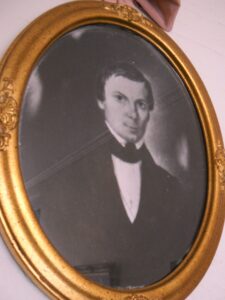 John Alexander Klein, the original owner of Cedar Grove in Vicksburg, Mississippi, now gets to smoke his cigars indoors a century and a half later. John gave up smoking to please his beloved wife Elizabeth, who abhorred the smell of cigars and cigarettes. Now as a ghost, John indulges in smoking wherever he pleases. Former Cedar Gove Inn Executive Chef John Kellogg not only smelled the cigar smoke but actually saw the flare of the flame as the ghostly hand of John Klein lit up in the private home turned inn. –The Haunting of Mississippi
So there are some perks to returning as a ghost. And benefits to those of us still cloaked in human form. We get to see, and hear, and be aware of the presence of those who came before us. And get some reassurance that there is more to look forward to in the afterlife—especially when our current world is spinning a little too fast and we are caught in a whirlwind of W-T-F.