Three new ghost books make their debut: HAUNTED LOUISIANA, HAUNTED CAPE COD, and
HAUNTED CAPE COD'S SEA CAPTAINS, SHIPWRECKS, AND SPIRITS.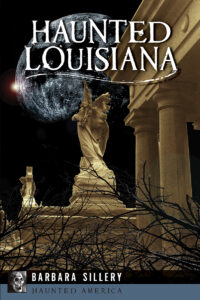 In 2021, my publisher, Pelican Publishing, asked if I would like to revisit my original books, THE HAUNTING OF LOUISIANA, THE HAUNTING OF CAPE COD AND THE ISLANDS, AND THE HAUNTING OF MISSISSIPPI and update and write new chapters for the Haunted America Series originally published by Arcadia/History Press. Pelican is now a division of Arcadia.


So, as any good writer and researcher, I happily returned to "the scene of the crime." Each of my new books for the Haunted America Series includes some favorite ghost stories along with new ones. What I discovered is that if you keep peeling back the layers and tugging at the loose threads, more and more haunted tales await you.
In HAUNTED LOUISIANA a visit to an old house revealed multiple ghosts. With all of the construction and restoration at Houmas House in Burnside, Louisiana, staff, contractors, and guests have had a few unexpected encounters with ghostly figures, including one who walks through walls. "There is a tall, tall black man," states Houmas House historian Jim Blanchard. "He knew exactly where he was going when he walked through the wall." During the restoration of a cottage on the grounds, workers peeled back the wall paper where the ghost had passed through and uncovered a previously unknown doorway. Also at Houmas House, a tiny female child is fond of appearing both outside on the grounds and inside the main house. "She has on a blue dress with a pink ribbon and brown hair," states owner Kevin Kelly. The ghost child is thought to be the daughter of early owners who died of yellow fever.
HAUNTED CAPE COD provided the opportunity to return to old haunts and find my spectral friends still hanging out: an obsessive-compulsive preacher, Native American lovers, a trio of ghosts who share spectral spaces at a local inn, and wealthy siblings with suicidal tendencies. They're back!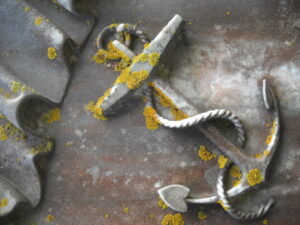 The research trips for HAUNTED CAPE COD'S SEA CAPTAINS, SHIPWRECKS, AND SPIRITS had a few surprise twists. I have been on the Board of Directors for the Falmouth Museums on the Green for a few years but had been unaware of the very tidy ghost of Julia Wood, the last private resident of a historic house on the grounds. Julia's ghost does not like visitors leaving fingerprints on her silver tea set in the dining room. She follows behind with a handkerchief poised to polish the silver. She prefers staying out of sight, but a number of alert docents and guests have spotted the handkerchief waving about.
The tales of the sea captains and their shipwrecks are tragic but the steadfastness of their ghostly crew over the centuries is admirable. They've left haunted messages in a bottle and survived being yanked overboard by an angry whale. Retiring to life as landlubbers a few of these former sea captains choose to haunt their homes. While their widows cling to the memories of loves lost; their spirits refuse to leave. Other restless ancient mariners, such as Capt. Caleb Osborn Hamblin, roam about the cemeteries where they are buried.
All in all an amazing group of spirits. As death nears, human nature yearns for ways not to be forgotten. A gentle nudge from the beyond, a handkerchief floating in midair, or a now-you-see-me, now-you-don't momentary reappearance may be all it takes to be remembered by future generations.
MORE TO COME: HAUNTED MISSISSIPPI'S DEEP DELTA AND BEYOND, and HAUNTED NANTUCKET.