There are perks to having a ghost; they can be entertaining, helpful even, or the perfect "fall guy" to take the blame when things go wrong.
The ghosts at Loyd Hall in Cheneyville, Louisiana exhibit a certain playfulness. When Philip Jones, former Secretary for the Louisiana Department of Culture and Tourism, prepared to enjoy his formal dinner at Loyd Hall his silverware vanished. Beulah Davis, resident tour guide, confirms the mysterious disappearance.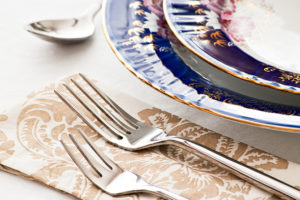 "It (the silverware) was there as he sat down, but as he started to eat his food he found several pieces missing. I told him that ghosts do exit here." Jones' evaluation of the situation is pragmatic. "I realized there probably is a little bit of truth that this house is haunted." Beulah Davis feels that the ghostly antics are just "their small way of letting you know they are here."
Out on Deer Island in Biloxi, Mississippi a few locals believe a ghost pops out of the palmetto bushes to scare off visitors. The ghost appears in the form of a headless skeleton.


In a convoluted twist to this haunted legend, there is pirate treasure buried on Deer Island. A certain nameless pirate (Jean Lafitte?) sailed his ship into Biloxi Bay, came upon the deserted island, and stashed his booty. Before departing the pirate captain cut off the head of one of his crew and left his disgruntled spirit to guard the treasure.


As of this writing, no enterprising salvager has successfully bypassed his gruesome ghost and recovered the treasure.
The Crocker Tavern's ghost is a screamer. Overnight visitors to this pre-Revolutionary War guest house on Cape Cod are not pleased when Aunt Lydia's screams piece the night and disturb their slumber. In 1874, Lydia Crocker Sturgis inherited the former tavern from her father. Following her death, her ghost lingers on. "She acts like a caretaker," says former owner Anne Carlson. One day as Anne was supervising the installation of new mattresses, she inadvertently left the door open. "All of a sudden the back door slammed shut. There was no wind . . . it actually locked behind us. I stood there and said, 'Aunt Lydia, I don't believe in you . . . but if you approve of what I am doing in running this property then I don't want to see you again." As for the screaming, guests hear a female voice yelling "Help me! Help me!" from inside the house. If Aunt Lydia's spirit is in trouble, sadly no one knows why. One guest wrote an almost glowing review of this vacation hot spot. "The home is utterly charming—a reminder of our rich heritage—except for the ghost."
Recent renovations at the 1790 Dr. Wicks House in Falmouth, Massachusetts have disturbed the slumber of the ghost of Julia Swift Wood.


In her will Julia bequeathed her former residence to the Falmouth Historical Society, which opened it for tours. On display are a few of Julia's favorite possessions including a silver tea set. Each piece is engraved with Julia's monogram—an S for her maiden name of Swift. Julia's spirt follows the tours. If someone touches the tea set, Julia steps in, wiping off any offending fingerprints.
Leonard Fuller, tour guide extraordinaire at McRaven House in Vicksburg, Mississippi, is ambivalent about Mary Elizabeth's ghost. "She diverts our tours. We send the tourists up the back staircase to the old section and tell them to turn left. When I get to the top of the stairs they're in the bedroom on the right, Mary Elizabeth's room.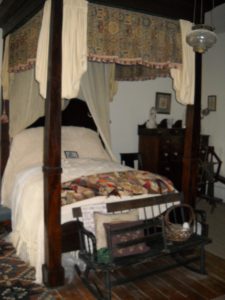 We ask them why, and they say the nice lady told us to come in. We know it's Mary Elizabeth, who died in childbirth in the bedroom, getting them off track. She likes to torment us a little bit. Sometimes the police will call after we are closed and say every light is on in the house." Leonard's eyes flash with a twinkle. "Mary Elizabeth is just having a little fling."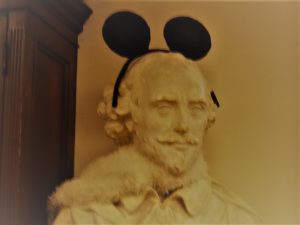 Like their human counterparts, even adult ghosts revert to childlike antics, act bored, grumpy, possessive, and/or obsessive. Playful and pesky, spirits will continue to find innovative ways to let us know they're still around.